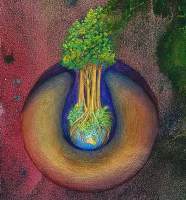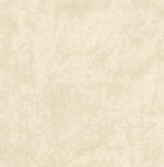 ELLISON ONIZUKA KONA INTERNATIONAL AIRPORT AT KEAHOLE
 STAINED GLASS MURAL 
BY CALLEY O'NEILL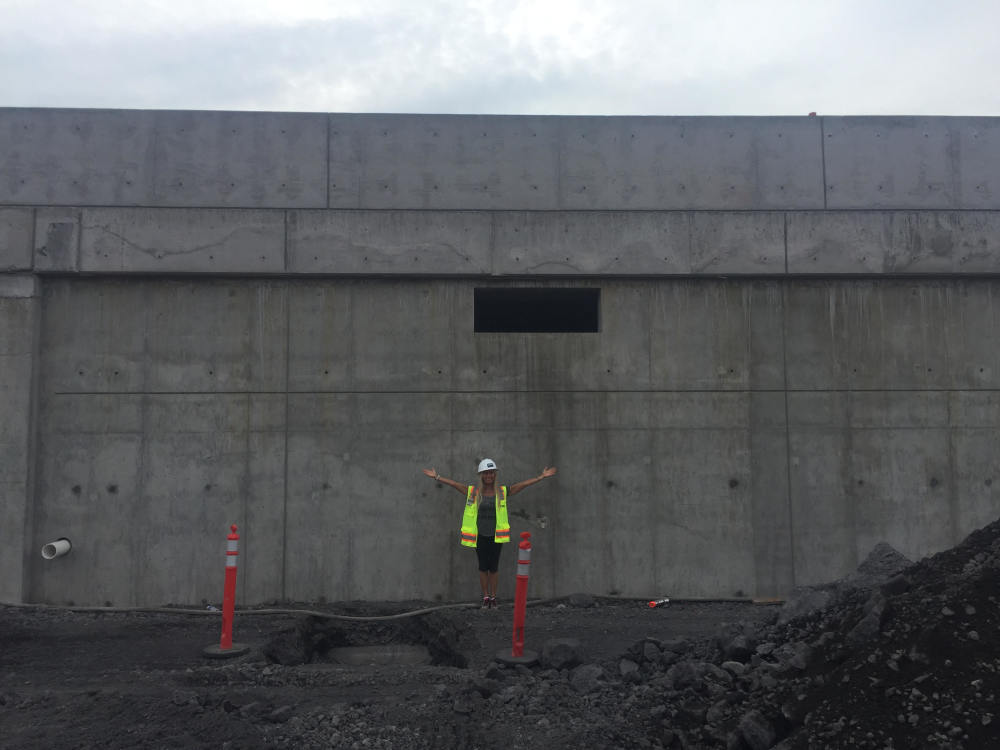 THE KONA AIRPORT MALAMA 'AINA MURAL IN A NUTSHELL 
AN EPIC PUBLIC ART PROJECT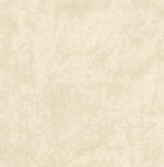 In an international mural competition with over 300 applicants, the Hawai'i State Foundation on Culture and the Arts (HSFCA) unanimously commissioned renowned Big Island conservation and cultural artist, Calley O'Neill to create the Kona Airport mural. Calley graduated with a BFA Summa cum laude from Pratt Institute and an MA in Social Ecology from Goddard College.


LOCATION:  ELLISON ONIZUKA KONA INTERNATIONAL AIRPORT AT KEAHOLE new entrance/TSA Building, departure area
SIZE AND MEDIA:  12' by 300' long (8 panels 12' by 40' each) exterior stained glass mosaic mural with hand painted fired detailing. The glass will be locally recycled wine bottles and stained glass handmade in the United States.
THEME, IMPACT AND PURPOSE:   This mural promises to become a Hawaiian cultural landmark, seen by over 3,000,000 visitors each year. The Hawaiian Kupuna (wise elders/wisdom carriers) featured in the mural will express a vital message at the heart of the Hawaiian culture. This message is relevant to us all.  Malama 'Aina! means "Take care of the land! Take care of that which takes care of one and all!"
KEY ELEMENTS:  The first of its kind, this mural will feature 10' tall kupuna and iconic native Hawaiian endangered species. The detailed mosaic in glass will reflect the beauty, health and abundance of the land... as it once was, can be, and must be again. Love and care for the living waters, forests, reefs, ocean, and Traditional Ecological Knowledge (TEK) is at the core of our healthy future.
TIMELINE:   PHASE 1 construction ~ 2019 ~ early 2020 
                            PHASE 2 construction: 5 + years


FUNDING:  A MODEL PUBLIC PRIVATE PARTNERSHIP (PPP) FOR HAWAI'I
​​
A highly respected Big Island artist, visionary designer, painter, public artist, social ecologist, conservationist, and teacher, Calley holds a Bachelor of Fine Arts degree summa cum laude from Pratt Institute, NY, and earned a Master's Degree in Social Ecology from Goddard College, Vermpnt.  

Well-known in Hawai'i, journalists have described her art, which spans four decades as ethno-visionary, dynamic, deeply moving, meticulous and breathtaking. In terms of her love of nature and the future, her magnum opus is her public art and  The Rama Exhibition, A Journey of Art and Soul for the Earth - a work in progress - an international traveling exhibition of art, ecology and awareness dedicated to all the children and a healthy future. 
​

Hawai'i State Foundation on Culture and the Arts, Honolulu, Hawai'i


PHASE 2 ~ SPONSORSHIP: Calley is currently in the research and conceptual design phase. Your tax deductible contribution will fund the PHASE 2 detailed design phase and handcrafted construction of the 8 panels. Construction work over the next 6 years will include Calley's research and design work, as well as:
​
​
Portrait reference photography/printing/Mylar full-scale cartoons 

Free-hand drawings, watercolor mock-ups

Stained glass handmade in the US, equipment, materials, supplies

Stained glass team's labor: cutting, grinding and fitting thousands of pieces of glass

Adherence of the glass pieces to the WEDI (high-tech concrete base panels)

Permanent installation by Higher Standard Tile and Stone

Basic photo, audio, and video documentation
PHASE 2 will be funded through this model public private partnership.  Sponsorship opportunities for the upcoming Malama 'Aina mural are being offered to fund the completion of the mural, as laid out in part in PHASE 1. The highly detailed PHASE 2 mosaic will reflect the beauty, health and abundance of the land .... as it once was, can be, and must be again. Care of the water, forests, reefs, ocean, and indigenous ancestral wisdom is emphasized.  

Starting in 2019, HSFCA will be working hand-in-hand with the artist and The Rama Tree (TRT), the sponsoring Hawai'i 501(c)3 to support the mural's extensive PHASE 2 construction. 

The Rama Tree was organized in Hawai'i in 2010. TRT's educational purpose is to raise awareness about the critical state of nature and the climate, emphasizing the crucial need for us to work together to protect and preserve ecological health and balance. TRT's mission is the integration of public art and ecology to address the plight of endangered species and ecosystems, by increasing ecological literacy and galvanizing passion to care for the natural world.  Active care of the environment, known as the Malama Principle, applies especially to Hawai'i ~ the extinction and endangered species capital of the world.

​
​
EACH OF THE 8 MURALS ARE BEING OFFERED FOR PRIVATE SPONSORSHIP

BENEFACTOR RECOGNITION:  Benefactors may choose to be publicly recognized on a bronze plaque next to the panels and dedicate their panel in honor of their children, a healthy future, or an endangered ecosystem. Interested benefactors are invited to get involved in the project!

*KONA MURAL BUDGET IN A NUTSHELL:  Calley's conceptual design plan and Public Private Partnership plan has been approved by the HFSCA Board of Commissioners.
​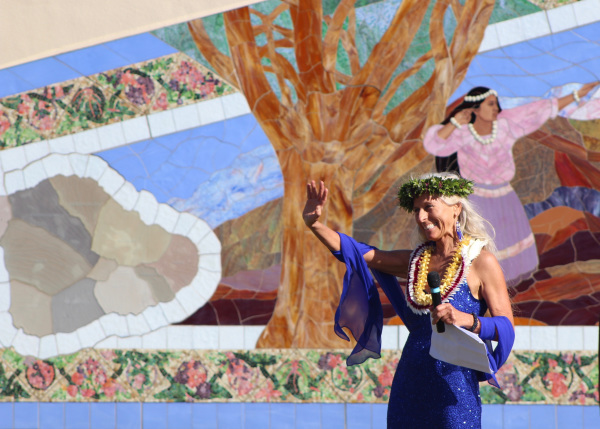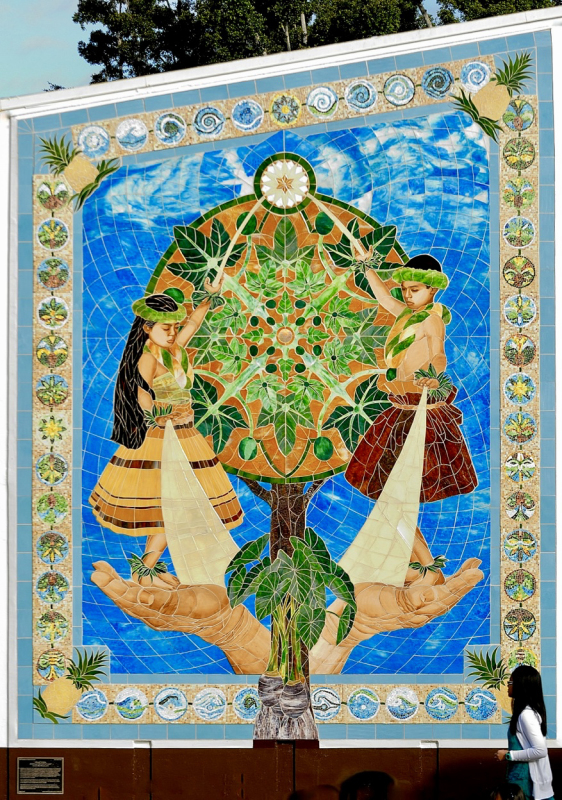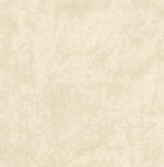 Calley O'Neill in front of her 52' long Aloha 'Aina mural at the HFSCA dedication, Pukalani Elementary School on Maui in 2016.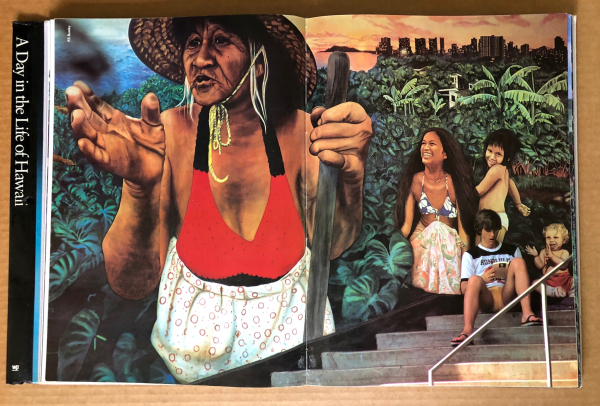 Hawai'i Ka'u Kumu, an Aloha 'Aina mural at the University of Hawaii at Manoa, Campus Center, as featured as a double spread in the famous book,  A Day in the Life of Hawaii
KIPAPA and the PATH of LIGHT by Calley O'Neill, 17' by 14' stained glass mosaic mural, Kipapa Elementary School, Mililani, Hawai'i, HSFCA Art in Public Places commission